The Arrowhead Framework is the choice for implementing automation workflows in the EDGE layer. It is an open source framework for industrial SOA-based applications. It has been designed not to interfere in the basic control operation of industrial systems.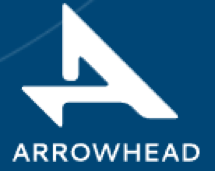 The challenges of the Arrowhead framework are to enable interoperability and integrability of services produced and consumed by any device. To achieve this it defines three mandatory core services that enable discovery, security and composition. Further support core services are defined that enabled advanced system management, Quality of Service (QoS) and service provisioning.
Arrowhead components can also be used as a toolbox not only for automation but also for building basic connectivity and common platform services. Components such as:
1)     Service Registry System (Mandatory)
a.     Registration and lookup
2)     Authorization System (Mandatory)
a.     Security – Access control and Authentication
3)     Orchestration System (Mandatory)
a.     System connection management
4)     Historian System (Optional)
a.     Data storage and cache
5)     Translation System (Optional)
a.     Protocol interoperability
6)     QoS System (Optional)
a.     SLA monitoring and SDN (Software Defined Network) configuration
7)     Configuration System (Optional)
a.     System configuration store and management
8)     Plant Description System (Optional)
a.     Plant model generation and control
9)     Gatekeeper System (Optional)
a.     Inter-cloud service negotiation and communication
10)  More services are available and documented in the "IoT Automation: Arrowhead Framework".
The Arrowhead Framework is a well documented and maintained framework.
A dual use of Arrowhead is envisaged as part of the implementation of the FAR-EDGE platform. As an automation framework, Arrowhead provides a very good basis for implementing the edge layer automation services of the FAR-EDGE platform (in-line with Arrowhead's local cloud approach. At the same time, Arrowhead is able to provide connectivity services in a service-oriented approach, including for example support for the MQTT and IEC61499 connectivity and automation protocols respectively.
Tell us how can we improve this post?