The H2020 project FAR-EDGE, in collaboration with Politecnico di Milano, Associazione Fabbrica Intelligente Lombardia and Engineering Ingegneria Informatica, organizes the first Italian workshop of the Digital Shopfloor Alliance (DSA). The workshop includes the participation of Innovalia Digital, an industrial research center, one of the main promoters of the DSA and head of the Digital Innovation Hub of the Basque Country, a highly industrialized Spanish region that is investing significant resources for the digital transformation of SMEs. The registration for this workshop can be done here.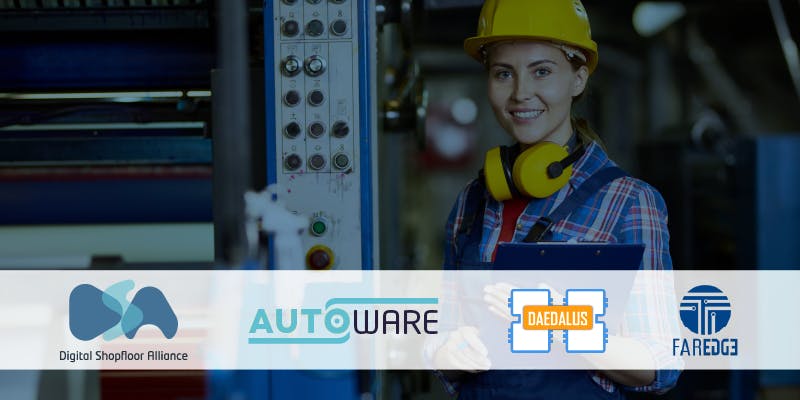 DSA is a platform that aims at making the path to Industry 4.0 more accessible and productive to all the subjects, larger and smaller, involved in this technological revolution: manufacturing companies in the first place, but also solution providers, integrators and OEMs.
Thanks to the initial impulse of a group of founders involved in the three H2020 projects FAR-EDGE, AUTOWARE and DAEDALUS – such as Siemens, CNR, Innovalia and Whirlpool – and with the support of the European Commission, DSA is now able to share its first results and opens up its doors to the community of users.
This first public event is structured in two parts. In the first, the spotlight is on the world of small and medium-sized businesses in Lombardy, struggling with the ongoing digital transformation. The second one is focused on the decentralization of automation processes, which is illustrated by some advanced scenarios implemented in the scope of the three projects.
The full agenda can be downloaded here.
We are waiting for you at the Bovisa Campus of the Politecnico di Milano!